Taking the waters at Bath. That was the answer to the question of how to combine culture and relaxation for a Girls mini break. Not at the famous Roman Baths that gave Bath its name, you are not even allowed to touch the water there, but next door was where we headed for a Thermae Bath Spa Day.
THERMAE BATH SPA DAY
First things first, you do not need to book when you visit the Thermae Spa. If all you want to do is float around in the natural spring water and bask in the steam rooms then bookings are not even taken. You simply walk in and pay the entrance fee. If you want treatment, like a massage or facial, then you will need to book ahead. When we visited, I had a massage and my friend didn't and we both had a great time. When you arrive you queue, buy your ticket and put on the wristband that they give you, this is your locker key …. do not lose it. Then its into the changing room, deposit your outdoor clothes in a locker using your wristband. Make sure you leave your phone behind, cameras and phones are not allowed in the spa.
ROOF TOP POOL
Once we were changed and swathed in the complimentary bath robe we jumped into the lift to very top of the building. Here is a roof top pool. Not just any roof top pool. This one is filled with mineral water that is naturally warm as it springs from deep within the earth. The minerals in the water make it slightly buoyant, so you bob around enveloped in a slight mist as stream rises from the surface of the water. The roof is lined with glazed panels giving a perfect view of the hills around Bath and Bath Abbey. Floating around in this pool, chatting to my friend, was one of the most uplifting things that I have ever done.
WELLNESS SUITES
One floor down is devoted to a series of wellness suites. What is a wellness suite? Essentially it is a room dedicated to a different way of sitting and relaxing. Take your pick. There is Infrared Sauna, which is a sauna but with infrared light. Infrared is said to promote relaxation and soothe inflamed tissues. I can report that the heat is not as oppressive as a regular sauna and was indeed relaxing.
After all that heat why not cool down in the Ice Room. Here chunks of ice fall down from an ice maker to create icy heaps. You sit around the edge cooling down gently. I confess that I was fearful of the ice room in case it was like jumping into a very cold bath but in reality you gently return to a regular temperature after your sauna and it is all quite pleasant.
Next I spent time in the two steam rooms. One is Georgian and the other Roman: as far as I can work out the main difference was that they had differently scented steam and different music. In both of them the steam is so dense that seeing your fellow occupants is tricky. I am a big fan of steam rooms, but had not been in one with scented steam before which felt super luxurious.
Cooling down time again and this time I opted for a shower, not just any old shower but one with changing lights and mineral water. Refreshed, I headed into what was my favourite suite, the Celestial Room. Spa loungers are new to me, essentially they are gently heated recliners, like a heated car seat but more relaxing. You recline on your spa lounger whilst above you a thousand tiny lights form a make-believe galaxy and a giant TV screen plays soothing nature images. There was a great danger of falling asleep.
MINERVA POOL
Down at the very bottom of the New Royal Bath Building is the Minerva Pool, named after the Roman Goddess Minerva. Minerva is the goddess of wisdom and the Roman baths were dedicated to a special watery version of her, Sulis Minerva. I like to think that I am much wiser for my immersion in the Minerva pool. The pool is filled with the same heated spring water as the roof top pool but without the weather. Clever technology creates a river effect and you get wafted gently along, unless you choose to stand under the strong massage jets of water.
HOT BATH
Next to the Minerva Pool is the Hot Bath, although it is cleverly melded within the spa complex it is very old and Grade II* listed. Wallowing in the hot waters of the Hot Bath is not open to all visitors. This is where a treatment called Watsu takes place, you float whilst a therapist massages you. I sneaked a peak into Hot Bath and it looks amazing. When the Hot Bath, or Old Royal Bath as it used to be called, was built in 1777, it was open to the elements but now it has a glazed roof that lets natural light flood in.
SPRING CAFE RESTAURANT
All that floating around is hungry work. Ordinarily coffee and cake or maybe a sausage roll are my default for cafe refuelling. Something about all the therapeutic floating and relaxation made me opt for fruit juice and a plate of gin cured salmon. Coffee and cake were available but just not what I wanted. I have never eaten gin cured salmon before and will definitely seek it out in the future.
TIP: Time spent in the cafe does not count toward your allocated spa time, you swipe your locker key wristband when you enter and leave which 'suspends time'.
CROSS BATH
Just over the road from the main Thermae Bath Spa buildings is the tiny Cross Bath, you could be forgiven for walking passed it without a second glance. It is in fact a Grade 1 listed building and stands on the site of original Roman cistern. Inside is a small open air pool fed by the warm waters of the cross spring. Entry to the Cross Bath is not included into Bath Thermae Spa as you would need to wander across the road dressed in your bath robe. You need to choose one or the other. Cross Bath is a popular choice for hen parties.
HISTORY OF BATH SPA
Hot water has been bubbling to surface here for thousands of years. Legend has it Prince Bladud was working as a swineherd having been exiled for having leprosy, he noticed that his pigs loved to wallow in the warm mud and that his pigs never suffered from skin complaints like ordinary pigs. So he decided to have a wallow in the pool himself and was cured. He went on to be the ninth King of the Britons and father of King Lear.
Sometime after Bladud in AD43 the Romans came along and founded Aquae Sulis. Bath has no defensive value, so the site was chosen just for its warm spring waters. The Romans first all built a large pool by the spring and ended up creating a complex of baths and a temple devoted to Sulis Minerva. For three hundred years people flocked to Bath from all over the Roman Empire. Once the Romans left, the complex fell into disuse and was forgotten.
FUN FACT: The word spa is thought to have originated as an acronym for Salus Per Aquae, which means health through water.
The springs continued to bubble forth and caught the attention of monks who built Bath Abbey. St John's Hospice was founded and once again people from all over the country headed to Bath to wallow in the waters. Royalty visited Bath, Queen Elizabeth I was so impressed that she granted a Charter making Bath a City. Even though the waters were very popular, there were lots of complaints about inadequate changing facilities and poor accommodation. All that changed with the arrival of Richard Nash, in the eighteenth century, who set about building Assembly Rooms, Pump Rooms and elegant terraces of houses. The Georgian Bath that we see today was largely his creation. The Roman baths were rediscovered when the foundations of the Pump Rooms were being dug.
Now Bath was fashionable. Jane Austen came to live here with her family and it is thought that Jane's father bathed in the Cross Bath. The curative properties of the Spring water was used to rehabilitate soldiers after World War 1 but slowly modern medicine replaced the old fashioned water cures. The Baths fell into disuse and closed in 1978. Bath and North East Somerset Council were granted a Millennium Commission lottery grant to restore the spa with the provision that the spa be open to all and not an exclusive resort.
SPRING WATERS OF BATH
10,000 years ago it rained in Bath and the water trickled about 2kms below the earths surface. Whilst down there, it is heated by rocks to 69° Centingrade before bubbling up to the surface. All that time down among the rocks have left the water not only hot but mineral rich, 42 minerals and trace elements swirl around making the water buoyant to float around in.
WHAT TO TAKE TO THERMAE BATH SPA
Swimming costume, um, that's it. No, wait, if you have long hair take a hair tie to keep your hair back. You could take a book, ordinarily I would say that you should have a book about your person at all times but this is one of those rare occasions where you probably won't need one. You do NOT need to take a towel, robe or footwear as they are all provided. Nor do you need a hairdryer, as there are banks of them in the changing area.
THERMAE BATH SPA TREATMENTS
As with all spas you can have extra treatments ranging from a facial upto to the floating Watsu massage in the Hot Bath. If you are set on having a treatment it is probably best to book before you arrive to avoid disappointment. I had an aromatherapy massage, the therapist chatted to me and then offered me a choice of three Aromatherapy Associates blends. My body would tell me which was best for me. The one that called out to me was Deep Relax: not Light Relax, but Deep! Once I had stopped worrying that I needed deep relaxation, I very nearly fell asleep on the table. When I went in, my left shoulder, which I have broken three times over the years, was stiff and painful: afterwards I could do star jumps without a twinge.
Two hours access to rooftop pool, minerva pool and wellness suite – £36 (£40 at weekends)
One and a half hours Cross Bath – £18 (£20 weekends)
Exclusive use of the Cross Bath starts at £200
A range of packages are available that include treatments and food. The one that I like the sound of most is the Twilight where you get spa access, supper and a glass of something to drink ….. best of all you get to float around in the mineral rich waters of the roof top pool as sun sets over the honey coloured stones of Bath. What finer way to end your Thermae Bath Spa day.
NEED TO KNOW
Hetling Pump Room, Hot Bath Street, Bath BA1 1SJ
No parking at the Spa but there are lots of public car parks
No need to book just to visit the Spa
If you want a treatment, however, booking you do need to book call 01225 331234.
Bath is a couple of hours drive away from London down the M4
Bath Spa station is a ten minute walk away
Trains from London Paddington take 1.5 hours
I know that not everybody lives in London, but Bath is pretty easy to get to and you don't need a car
PIN FOR LATER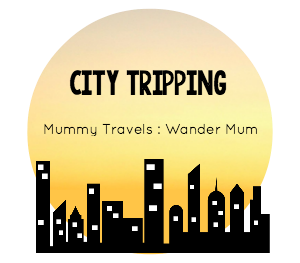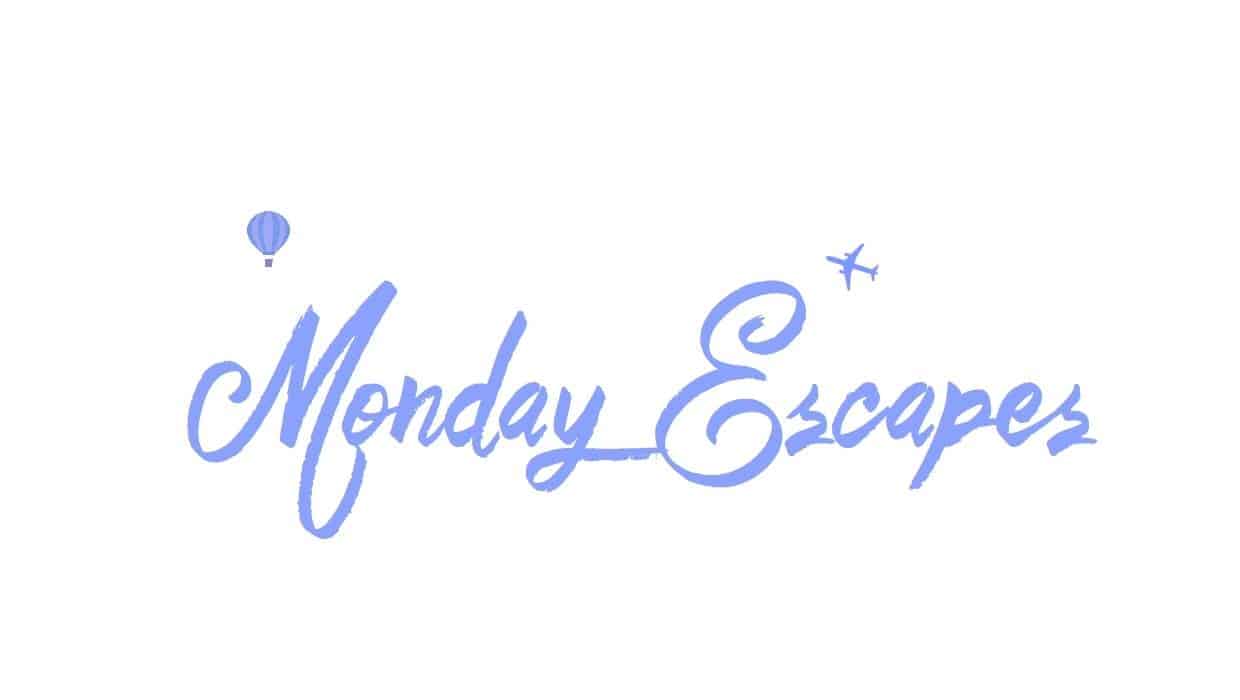 Our day at Thermae Bath Spa was provided for the purpose of this review.  All opinions are my own