Roll up, roll up! Paintings and sculptures by some of the biggest names in the business are on show in London for the next couple of weeks. Picasso, Monet, Damien Hirst, to name but three, all have work that is not only on display but for sale. Both Sotheby's and Christie's hold their Impressionist and Modern Art and Contemporary Art sales. To add extra spice to the mix this year the Rockefeller collection is on show at Christie's too. Millions of pounds will change hands in the next few days. In the meantime anybody can pop in and see what is on offer.
SOTHEBY'S
Picasso is the big draw at Sotheby's. As you walk into the galleries you are confronted with two Picasso portraits. One is brightly coloured and depicts his muse Marie-Thérèse Walter. Take a long look, this painting has not been on the market since it was painted and it may well go back onto another private wall, well away from the common gaze. The other painting is monochrome and is of his wife Jacqueline. Should be fancy buying either one the symphony in greys has an estimate of five to seven million pounds, whilst for colour, well the expected price is so high that you have to ask!
Unfortunately both of the Picassos are out of my price range so I pressed on. Next my eye was taken not only by a rather fine Giacometti Chandelier but also by the spectacular shadow that it cast. 'Lustre aves Femme, Homme et Oiseau' is expected to sell for between six and eight million pounds. So it seems that I have expensive tastes!
The object that I would most like to take home with me from the Sotheby's sale? Lynn Chadwick's 'Pair of Walking Figures – Jubilee 1977″ I think that they would look rather fine at the end of the garden. These are all together more reasonable at £600,000 – £700,000 but still more expensive than any house that I have ever bought. Most of all I loved the way that they have been playfully set in a snowy alpine setting and that you are allowed to prance and stride along side the figures, which was just too tempting not to do!
UPDATE: The sales have started: The brightly coloured Picasso sold for £39.8 million …… that is the highest price ever for a painting sold at auction in Europe! Meanwhile the Giacometti chandelier sold for £7.6 million.
CHRISTIE'S
Over at Christie's there are even more Picasso's on offer. As you wander round looking at museum quality works of art that are all for sale you realise why when you've bought one beautiful painting you'd want more. Its the same a shopping for shoes. You think that once you have filled up a space on the wall or purchased the perfect pump that you will need no more. Yet the next time you stray into a sale room or a shoe shop sale, hey presto you have another one.
Both Sotheby's and Christies have bronze casts of Rodin's 'The Kiss' on offer. I confess that I have only seen huge versions before, so seeing two miniature ones on the same day was mind boggling. Christie's reckon theirs will sell for £550,000 – £750,000 and Sotheby's reckon fifty thousand more.
What I would most like to take home from the Christie's Auction? Oscar Kokoschka's Katze, at £350,000 – £450,000 still not in the ballpark that Mr CW has ever spent on a birthday present for me. I think that I will have to make do with our real live cat.
PEGGY AND DAVID ROCKEFELLER COLLECTION
Rockefeller; the very name is a byword for wealth. John D Rockefeller the founder of Standard Oil is reckoned to be the richest man who ever lived. David Rockefeller was his grandson and over the course of his lifetime built up a pretty impressive art collection with his wife Peggy. The pair decided that after their death the collection should be sold and the proceeds should go to charity. The hammer will fall on the many paintings, statues and objet over the course of five days in May at the Rockefeller Plaza in New York. Before that highlights of the collection are on a world tour. They are in London until March 8, after which they head for Paris.
You can gaze at Monet's Lily Pond which is expected to sell for so much money that you have to ask the price.
When I first visited the Van Gogh museum in Amsterdam during the 1980's I was transfixed by his drawings of potato planters. So it would seem were Peggy and David Rockefeller as they bought their very own.
I have always loved Hoopoes. Mainly because saying the word is so much fun. They look pretty cool too and then versions of them turned up in 'In the Night Garden' during our CBeebies years. I suspect that the Rockefeller's never watched Iggle Piggle and friends but they did have their very own pair of Meissen Hoopoes. For a mere $20,000 – $30,000 they could be mine and my birthday is in May, just after the sale. Just saying.
Sale previews at Christie's and Sotheby's are always open to the public and free to view. Both auction houses have very beautiful showrooms, if you are in Mayfair do take time to pop in. If I were visiting both in same day I would start at Christie's that has a coffee stand in the entrance hall and finish at Sotheby's which has a cafe that serves lunch, just make sure you book a table first! Most of the time viewing is on weekdays only but at the end of February and beginning of March the galleries are open at the weekends too, check the website before you make a special journey. Eagle eyed readers may remember my visits to see the collections of David Bowie, Gerald Scarfe and Deborah, Duchess of Devonshire at Sotheby's.
8 King Street, London SW1Y 6QT
February 27 – Impressionist and Modern Art Evening Sale
February 27 – The Art of the Surreal Evening Sale
February 28 – Impressionist and Modern Art Day Sale
March 6 – Post-War and Contemporary Evening Auction
March 7 – Post-War and Contemporary Day Auction
CHRISTIE'S VIEWING (INCLUDING ROCKEFELLER COLLECTION)
23 February 9am – 4pm
24- 25 February 12noon – 5pm
26 February 9am – 8pm
27 February 9am – 3pm
2 March 9am – 5pm
3 – 4 March 11am – 5pm
5 March 9am – 7pm
6 March 9am – 4pm
SOTHEBY'S AUCTIONS
34-35 New Bond Street, London W1A 2AA
28 February – Impressionist and Modern Art Evening Sale
28 February – Surrealist Art Evening Sale
1 March – Impressionist and Modern Art Day Sale
7 March – Contemporary Art Evening Auction
8 March – Contemporary Art Day Auction
SOTHEBY'S VIEWING
22 – 23 February 9am – 5pm
24 – 25 February 12 noon – 5pm
26 February 9am – 5pm
27 February 9am – 7pm
28 February 9am – 12 noon
3 – 4 March 12 noon – 5pm
5 March 9am – 5pm
6 March 9am – 7pm
7 March 9am – 12 noon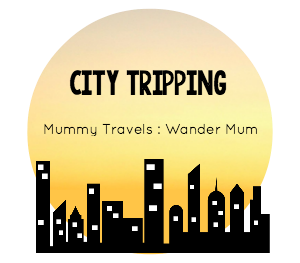 SaveSave